Nissan 240 RS Jidosha Kiki
Twin Fuel Pumps
As pictured below, your chance to purchase a pair of original "In Line" Electric Fuel Pumps, manufactured by the Jidosha Kiki Company of Japan, and as original fitment to the Nissan 240RS....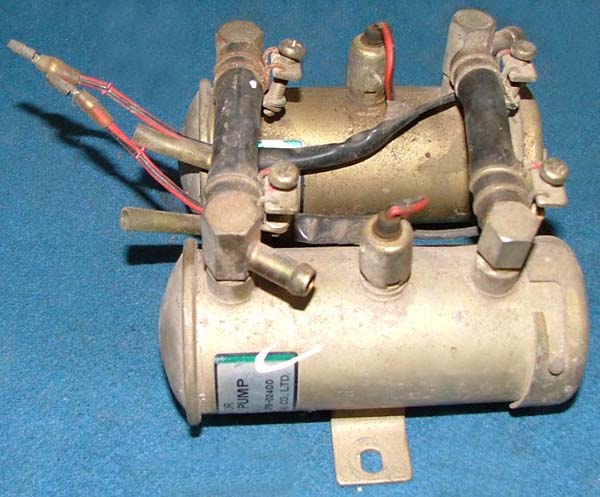 A very rare opportunity to purchase a pair of Original Jidosha Kiki Fuel Pumps for the Group B Nissan 240RS....
Please read the description below and then view the picture gallery at the bottom of the page....
These fuel pumps have been tested as working, but not teted for pressure. They sound healthy enough when powered up,and I can see no reason why they would not work perfectly, but as with most period competition and electrical parts, they are sold for re-furbishment....