Group B Nissan 240 RS Spares
"Latest Offers Page"
Here are the very latest clearance items and special offers!


All items pictured are reduced....
"Buy while you can because...When they're Gone,they're Gone!"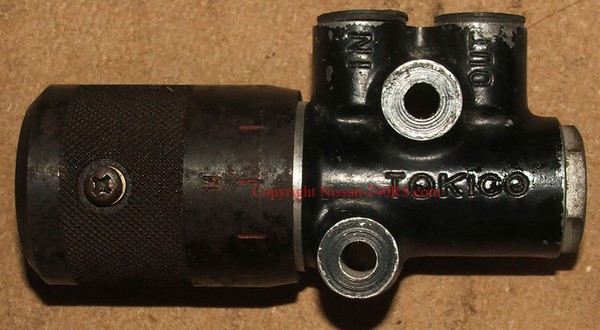 PRICE SLASHED FOR THIS RARE TOKICO BRAKE BIAS VALVE AS WELL AS MANY MORE ITEMS BELOW...
As with all Period Competition Parts, the Bias Valve is sold for rebuild and as pictured....
Please e mail using the link further down this page for more details and pictures if required...
The perfect finishing touch to your Period Rally Car Build or Rebuild...
So grab it whilst you can... because if you don't then someone else will!!
See the pics below for more clearance items and as always, e mail for more information and bigger pics :
Click on the Thumbnails to view them bigger!
For more information, or to request more detailed pictures please use the e mail address below..
Prices will not be on the Web Page however (to be fair to list members)....
List members will be e mailed when an offer goes live, along with its Web Page Link, duration and Price....
Items will be sold on a "First With The Money" Basis, and will not be reserved on an inquiry of interest.... (Again to be fair to all list members)....
To get the latest special offers and stock lists from Nissan-240RS.com, fill in your name and email address below!
Only Subscribing members will receive the "Members Only" Special offers and Import and Clearance Bargains Notifications!
Note Your email address will never be shared or sold to anyone EVER! We hate Spam as much as you!